Erasmus / Erasmus+
The University of Rijeka joined this program in 2009 and since then has signed over 260 Erasmus bilateral agreements with universities from the majority of EU countries. This cooperation includes students and staff exchange. In four academic years more than 360 University of Rijeka students participated in Erasmus.
In December 2013, the University of Rijeka was awarded the Erasmus University Charter (255 208-LA-1-2014-1-EN-E4AKA1-ECHE) for participation in the Erasmus+ programme in the period from 2014 to 2020.

Erasmus+ is the new EU programme for education, training, youth and sport for the period 2014–2020. The planned budget for the seven year duration of the Erasmus+ programme amounts to 19 billion EUR. The Erasmus+ gathers both former and current European and international projects and initiatives in the field of education, training, youth and sports, and serves as a replacement for seven existing programmes: the lifelong learning programme (Erasmus, Leonardo da Vinci, Comenius, Grundtvig), Youth in Action as well as five current international exchange programmes (Erasmus Mundus, Tempus, Alfa, Edulin and thecollaborative programme with industrialized countries and territories). ERASMUS+ will provide opportunities for over 5 million people to study or train.
MORE INFORMATION ON ERASMUS AT THE UNIVERSITY OF RIJEKA WEBSITE.
Erasmus coordinator of the Department of Informatics: Marija Brkić Bakarić, PhD (This email address is being protected from spambots. You need JavaScript enabled to view it.)
WELCOME DAY 2021
Erasmus Charter for Higher Education 2021-2027
CEEPUS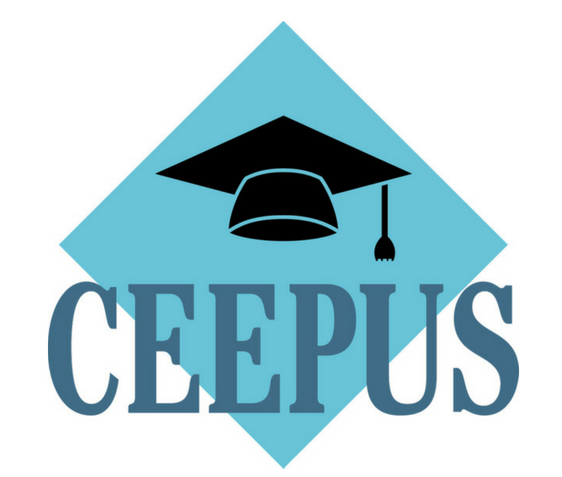 Since 2020, the Department of Informatics participates in the CEEPUS network "Digital learning environments in the 21st century".
YUFE network

Since the summer semester of 2020/2021, at the Department of Informatics there is one course (Information Technology and Society), which is conducted online in English. The development of the course was funded by the University of Rijeka, with the aim to increase the number of courses which can be enrolled by incoming students including YUFE students. There are two more courses (Course Optimization, System Dynamics) which are under development and which will be conducted from the next academic year.
More information about YUFE network